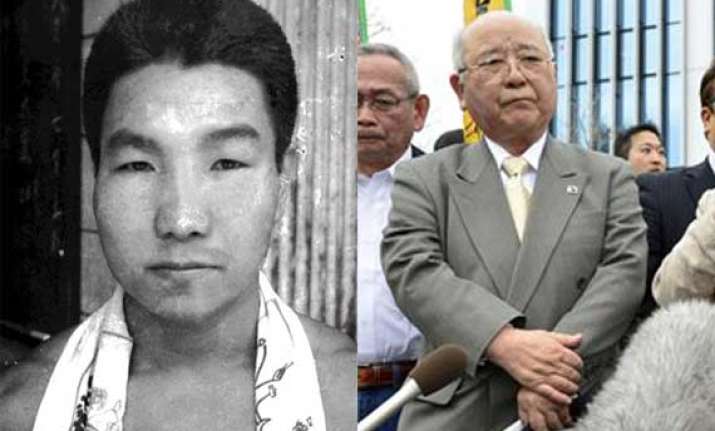 Tokyo: The world's longest-serving death row inmate was freed Thursday by a Japanese court that found investigators had likely fabricated evidence in the murder case that put the former pro boxer behind bars for nearly half a century.
The Shizuoka District Court suspended the death sentence and ordered a retrial for 78-year-old Iwao Hakamada, who had been convicted in the 1966 murder of a family and was sentenced to death in 1968.
More than 45 of his 48 years in prison have been on death row, making Hakamada the longest-serving such inmate, according to Guinness World Records.
Hours later, Hakamada walked out of the Tokyo Detention Center, escorted by his sister as dozens of media and supporters waited outside.
Hakamada briefly looked at the crowd and got inside a car without speaking.
Hakamada was not executed because of a lengthy appeals process.