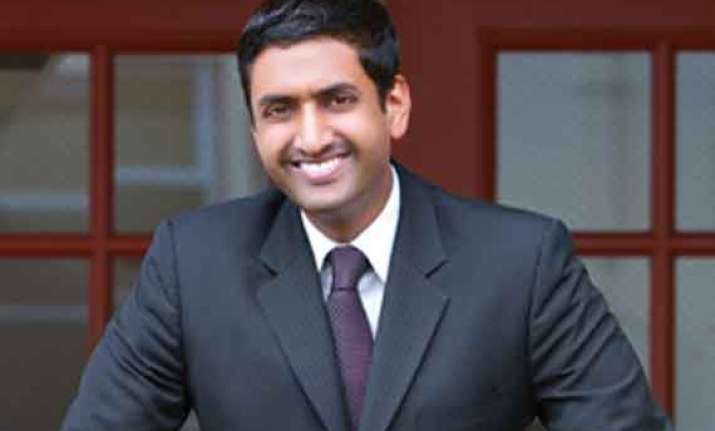 New York: An Indian-American patent lawyer, vying for a congressional seat in the Silicon Valley, has been endorsed by top executives from technology giants like Google, as he seeks to oust a seven-term Democrat endorsed by President Barack Obama.
Ro Khanna, a 37-year-old Democrat, has mounted an "aggressive campaign" for the seat from the 17th Congressional District in the San Francisco Bay area, challenging and significantly outraising Representative Michael Honda, 72, who was first elected to Congress in 2000 and has the support of the rest of the Democratic establishment.  
According to a report in the New York Times yesterday, Khanna has the backing of many of Silicon Valley's top investors and executives, including Google's executive chairman Eric Schmidt, Facebook COO Sheryl Sandberg, Yahoo's chief executive Marissa Mayer, Randi Zuckerberg, the chief executive of Zuckerberg Media and the sister of Facebook founder Mark Zuckerberg.
It is because of this tech support that Khanna has raised USD 1,975,000 in cash four months before the primaries, more than triple the USD 623,000 Honda has raised, according to campaign finance records.