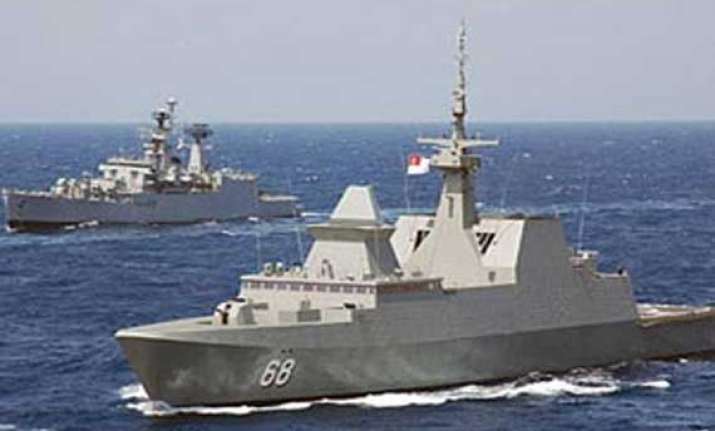 Beijing: In a rare show of camaraderie, naval ships of India, China and Pakistan would take part in joint exercises being organised to celebrate the 65th founding anniversary of the Chinese navy.
INS Shivalik, an indigenously built Indian stealth frigate, will take part in the International Fleet Review being organised by the People's Liberation Army Navy at the Qingdao port on April 23-24, the Indian Embassy said in a statement.
The event also included exercises.
Officials say Chinese President Xi Jinping, who is also the head of the PLA, is expected to take part in it.  India has taken part in a similar event organised by the Chinese Navy in connection with its 60th anniversary in 2009.  
Significantly, Shivalik will be taking part in the exercises along with a Pakistani naval ship which is also an invitee.
About eight to ten ships of different countries are expected to participate in the event.  The visit of Shivalik to the Chinese port "highlights the friendly exchanges and bilateral defence cooperation between the two countries", the statement said.