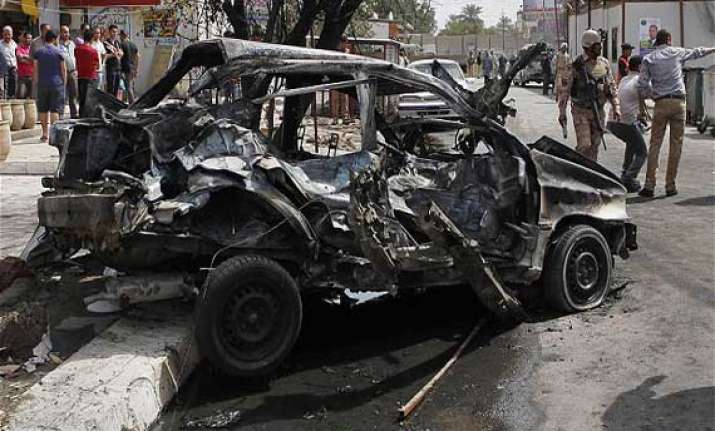 Baghdad: Car bombs hit several mostly Shiite neighbourhoods of Baghdad and a town south of the Iraqi capital today, killing at least 21 people and wounding dozens, officials said, the latest bout of violence ahead of Iraq's first parliament elections since the 2011 US troop withdrawal.  
No group immediately claimed responsibility for the attacks but the bombings bore the hallmarks of an al-Qaida-inspired group and other Sunni insurgents, who frequently use suicide and car bombs to target public areas and government buildings in their bid to undermine confidence in the Shiite-led government.
The explosions also coincided with the anniversary of the 2003 fall of Baghdad in the hands of US troops.  
The deadliest of the day's attacks took place in the town of Numaniyah, about 80 kilometres south of Baghdad, where a bomb first went off in a busy commercial area, followed by a car bomb that exploded as people gathered to help the victims from the first blast.