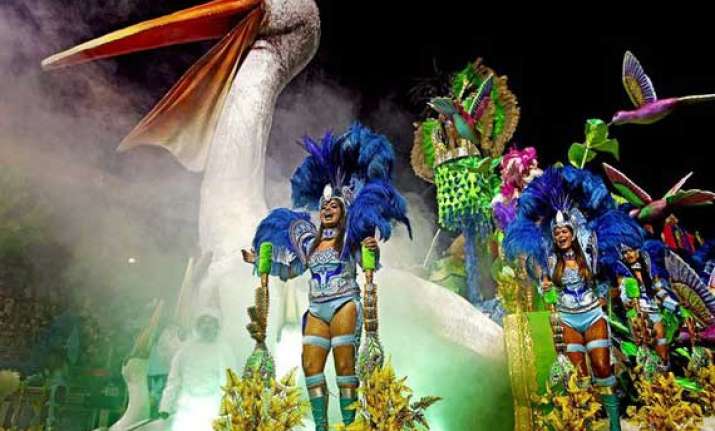 Rio de Janeiro: Followers of the Afro-Brazilian religions' of Umbanda and Candomble blessed Rio de Janeiro's "Sambadrome" in a cleansing ritual on Sunday as the carnival avenue celebrated its 30-year anniversary to the beat of samba.
Rio's world famous carnival parade will kick off at the "Sambadrome" next week but on Sunday stands at the Marques de Sapucai Avenue were packed for the preview, which gathered together samba dancers from various schools.
Dressed in their typical white dresses and wearing turbans, followers of the two closely-related religions, called "baianas", sprayed blessed water and swept the floor with brooms as part of a cleansing ceremony.
The link between carnival and the religious procession dates back to the time of slavery when African slaves used their drums to call their gods.
"If today is a profane spectacle, the root of it is religious," said carnival expert Milton Cunha, "which is why before starting the show we call the saints and say 'excuse us, we want to celebrate'."
However, the cleansing ritual is considered multi-religious and a statue of Jesus Christ is paraded down the "Sambadrome" during the ceremony.
The event also celebrated the 30-year anniversary of the construction of the "Sambadrome" where all parades take place in the two-day marathon event.
The procession was free for all ages with tourists and locals packed into the venue.