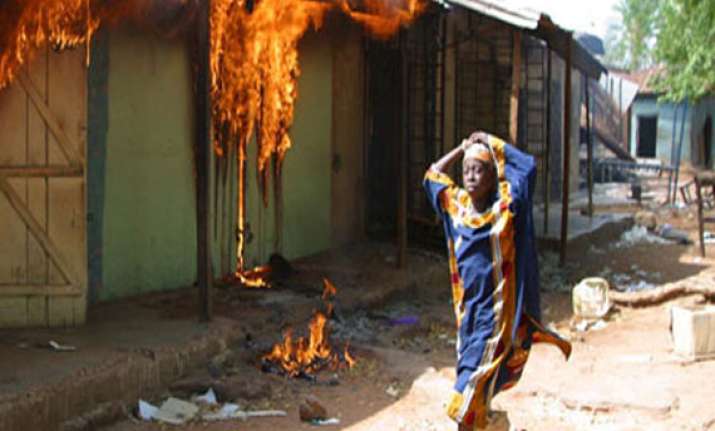 Abuja: At least 90 people were killed in an attack launched by insurgents in Nigeria's northeastern state of Borno, the stronghold of Boko Haram sect in the country, security sources said Sunday.
A group of gunmen in military uniforms Saturday night attacked Izge village, which is located in the southern part of the restive state, Xinhua quoted Commissioner of Police Lawan Tanko as saying.
According to Tanko, the attackers threw home-made bombs on roofs and shot indiscriminately at the villagers.
He said the security agency was still compiling casualties figure.
But other security sources said some 90 corpses were found at the village, which shares a border with Gwoza local government area, a place in the northeastern state where killings were recorded in the past.