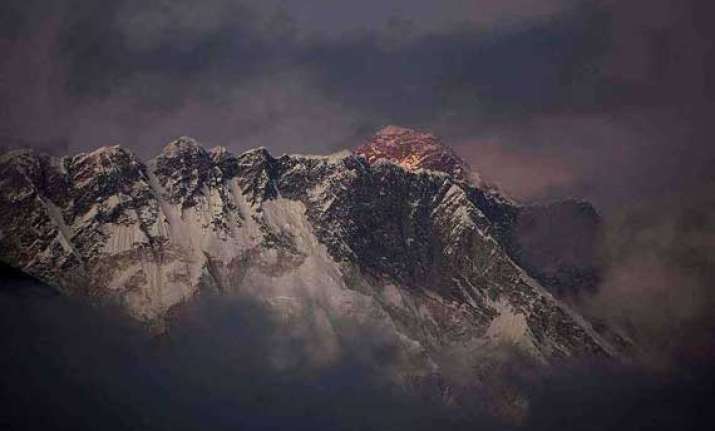 Kathmandu: Nepalese Sherpa guides today warned of an agitation if their demand of Rs 1 million in compensation for the families of their 13 colleagues killed in the deadliest accident on Mount Everest last week is not met.
The climbers and mountain guides held a meeting at the Everest Base Camp at 5,300 metre altitude and demanded that the government should provide Nepali Rs 1 million compensation for each climber killed in an avalanche last week.
The Sherpas also asked the government to bear all expenses for treatment of those injured during the avalanche, provide compensation to all the climbers who were rescued from the mountain and double their current insurance amount. At present each climber is insured for USD 10,000.
A massive avalanche struck Mount Everest on Friday killing at least 13 Nepalese Sherpa guides and injuring several others in the deadliest mountaineering accident on the the 8,848-metre-high peak.
The services of Sherpa guides are considered to be important for climbing mountains.
"We will halt all mountaineering expeditions for a week to mourn the deceased climbers," Ang Tshering Sherpa, president of Nepal Mountaineering Association (NMA), said.