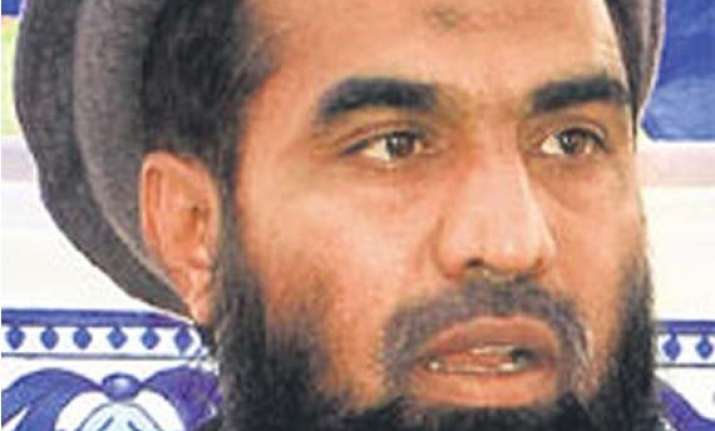 Islamabad: Zakiur Rehman Lakhvi, a key planner of the 2008 Mumbai attacks, is still detained at a Pakistani jail despite being granted bail by an anti-terrorism court, a media report said today.
Lakhvi who was granted bail by the court in Islamabad yesterday has been detained under the Maintenance of Public Order (MPO) at Rawalpindi's Adiala Jail, Dawn reported.  
The government would challenge Lakhvi's bail in the Lahore High Court, prosecution said.  
The court had ordered the release of 54-year-old Lakhvi after his post-arrest bail plea was accepted and Judge Syed Kausar Abbas Zaidi had set his bail at Rs 1 million.  
The decision drew a sharp reaction from India and surprised many with its unfortunate timing, coming just days after Peshawar school attack, the deadliest the country has ever seen, killing 148 people, mostly children.  
Lakhvi is among the seven persons charged with planning and helping carry out the 2008 Mumbai attacks that killed 166 people during a 60-hour siege in November 2008.  
READ ALSO: Bail to Lakhvi: India conveys to Pak strong concerns
The seven accused - Lakhvi, Abdul Wajid, Mazhar Iqbal, Hamad Amin Sadiq, Shahid Jameel Riaz, Jamil Ahmed and Younis Anjum - are facing trial at the Adiala Jail in Rawalpindi.  
At the time of the attacks, Lakhvi was believed to be the operational head of the banned Laskhar-e-Taiba (LeT) that has been accused by India of carrying out the attacks in India's financial capital.
Lakhvi along with Zarar Shah was allegedly the key planner of the attack.