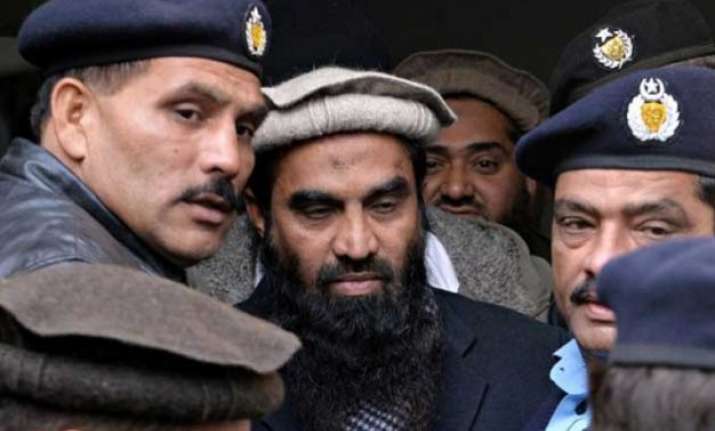 Lahore: Zakiur Rehman Lakhvi, the alleged mastermind of the 2008 Mumbai attacks , has again been detained a day after Islamabad High Court declared his detention orders as invalid.
The Punjab home department reordered his detention on Saturday.
Lakhvi had filed appeal an appeal against his third time dentention which Justice Noorul Haq Qureshi on Friday had accepted and ordered his immediate release.
However, before his release could be executed, the Punjab home department detained Lakhvi for a month on Saturday.
Lakhvi had been granted bail in both cases against him, including the 2008 Mumbai attack case and the six-year-old case pertaining to the kidnapping of an Afghan national.
Court's decision drew a sharp reaction from Government of India and External Affairs Ministry's summoned Pakistan High Commissioner to India Abdul Basit and sought from him an explanation over Lakhvi's release.
Commenting on High court order the Home Ministry said in a statement that, "It is the responsibility of the Pakistan government to take all legal measures to ensure that Lakhvi does not come out of jail."
Washington also responded to court's order by saying that Pakistan had promised US to bring the perpetrators of the Mumbai terror attack to justice and it hoped that it would do so.
Lakhvi is accused of being the mastermind of the November 2008 Mumbai attacks, which killed 166 people. The Pakistani government took Lakhvi and other suspects into custody in February 2009 for 'facilitating' the attacks.
The Special Investigation Unit (SIU) of the Federal Investigation Agency (FIA) had also registered a First Information Report (FIR) against Lakhvi and six other alleged abettors in 2009.