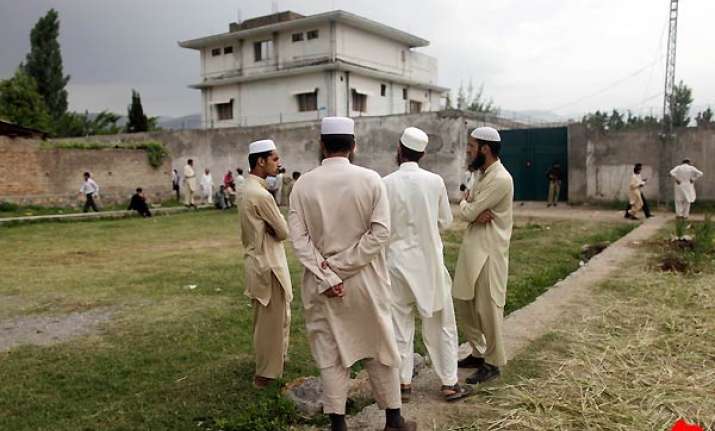 Abbottabad, May 6:  The million dollar Osama bin Laden mansion near Abbottabad has overnight become a ghouslih tourist attraction for sightseers, reports The Daily Mail, London.

While the gates to the  compound remain closed, visitors have been given free access to the surrounding area after Pakistani military investigators finished scouring the house.
A local resident Ali Abbas, 43, has begun a campaign to turn Bin Laden's final home into an official tourist site, says the Mail report.
Abbas said tourists' interest was welcome. He claimed many more visitors could follow from Europe and the U.S.

Abbas said: 'Westerners are crazy people. Even if locals turn up or not, foreigners will definitely come if it is declared a tourist site. It will be very good for the city. People should visit and see where the world's biggest terrorist lived.'

Abbas said the compound should be untouched so it could remain a piece of history. 'They should let media in to photograph the house from inside,' he said.

'They will come when the security situation gets little a better, but it must first be declared a tourist place.'

The local civic and police authorities are yet to decide what to do with the mansion.
Allowing the compound and mansion to be turned into a  tourist hotspot could soon give way to  a terror shrine, which both the authorities in Islamabad and Washington would be keen to avoid.