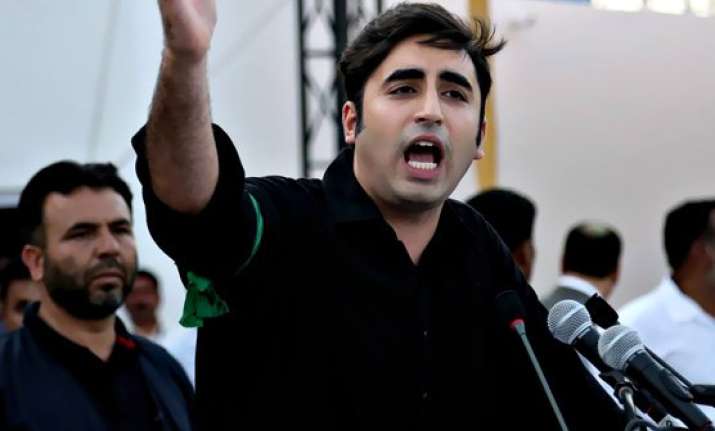 Islamabad: Pakistan Peoples Party (PPP) chairman Bilawal Bhutto Zardari yesterday vowed to make Kashmir a part of Pakistan, Geo News reported.
Bilawal, son of former Pakistan president Asif Ali Zardari and assassinated ex-prime minister Benazir Bhutto, made the claim at a public meeting in the port city of Karachi, attended by thousands of supporters from across the country at Bagh-e-Jinnah, next to the mausoleum of Pakistan founder Mohammad Ali Jinnah.
"The struggle from Quaid-e-Azam to Quaid-e-Awam and from Shaheed Benazir to this day has been for only one cause; to give the people their rights," he said.
Bilawal said when he spoke of Kashmir, the Indian media began its propaganda against him. "It was so because they are aware that Bhuttoism is recognised by the whole world."
"We will not let the Pakistan-India dialogue be held hostage by the issue of Kashmir," he said.
On the assassination of his mother, Bilawal said the first woman ruler of an Islamic country was made the target of a worst form of brutality.
"They think they can bring us down with use of force, but they must not forget that a Bhutto is never afraid of oppressors and their brutal designs."
On Sep 20, Bhutto, addressing party workers in Multan region, had said he would get back the whole of Kashmir from India. "I will take back Kashmir, all of it, and I will not leave behind a single inch of it because, like the other provinces, it belongs to Pakistan."