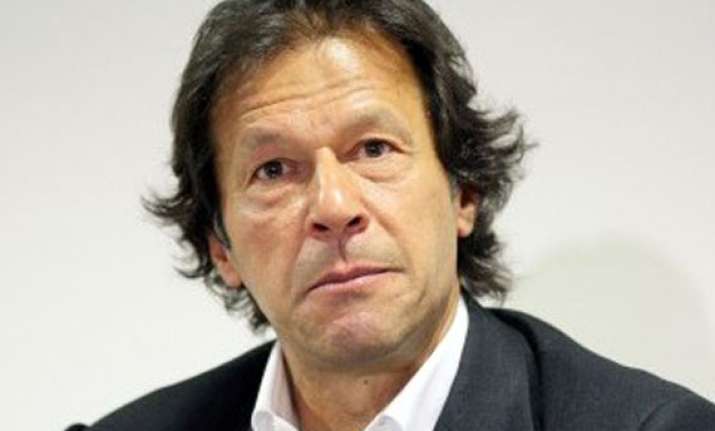 Islamabad, Nov 13: Noting that the Kashmir issue has the potential of taking Indo-Pak relations back to "square one", cricketer-turned-politician Imran Khan has said the matter should be set aside for future as the two countries work on confidence-building measures.

Khan also said that besides the Kashmir issue, any terror activities in Kashmir or a 26/11 type attack has the potential of taking the relations back to "square one".  It is the "only issue" that is stopping the two countries from getting closer, he said.

"It's a core issue because without Kashmir you will always have a possibility of going back to square one no matter how much confidence-building measures you have," Khan said in a TV show.

"If something happens in Kashmir...maybe something happens from within Kashmir in India, some sort of terrorist attack - I'm scared that like Mumbai, certainly whatever happens comes back to square one," he said, referring to the possibility of another terror attack disrupting bilateral relations. 

Responding to a question about President Zardari's remarks three years ago that the Kashmir issue be set aside for resolution by a future generation while India and Pakistan worked on CBMs, Khan said: "I certainly agree with that line of thinking.

"I think that the more confidence we build with each other, the more trade we have, the more trust we develop and the moment militancy or intelligence agencies' roles disappear and the more we solve our issues on the dialogue table, that's the only way forward".