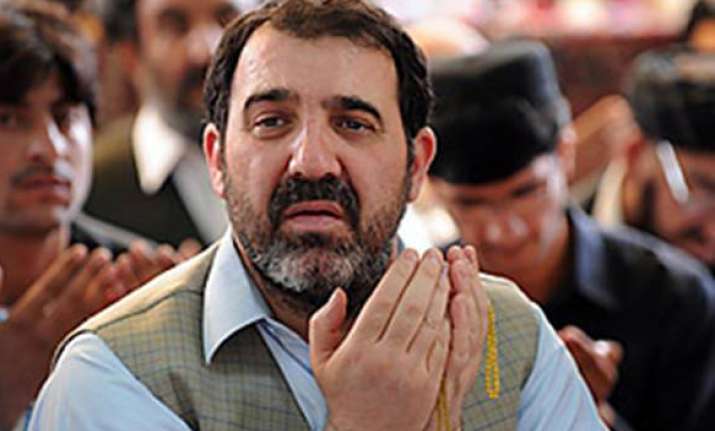 Kabul, Jul 12: Afghan President Hamid Karzai's powerful half brother, a lightning rod for criticism of all that is wrong with the Afghan government, was assassinated on Tuesday at his home in southern Afghanistan, officials said.

The death of Ahmed Wali Karzai was confirmed by Afghan President Hamid Karzai who said the killing reflected the suffering of all Afghan people.

"Inside the houses of Afghan people, we have all suffered from the same kind (of pain). And our hope is that, God willing, there will be an end to the pain and suffer of Afghan people, and peace and security will be implemented," Karzai told the media at a joint news conference with visiting French President Nicolas Sarkozy.

A member of Ahmed Wali Karzai's private security team killed him with an AK-47, according to a witness.

The individual declined to be identified.
Ahmed Wali Karzai, who was head of the Kandahar provincial council, had become a political liability for the Karzai government after a series of allegations were levelled against him, including that he was on the CIA payroll and involved in drug trafficking.

He denied the charges, and the president repeatedly defended him, denouncing accusations that his brother was involved in criminal activities in the restive south.

A resident of Kandahar and daughter of the city's mayor, said Ahmed Wali Karzai was survived by five children, two sons and three daughters.

She says his youngest son was born about a month ago.

Ahmed Wali Karzai had been the reported target of multiple assassination attempts.


In May 2009, his motorcade was ambushed by insurgents firing rockets and machine guns in Afghanistan's eastern Nangarhar province.

One of his bodyguards was killed, but he was not harmed.

That attack came less than two months after four Taliban suicide bombers stormed Kandahar's provincial council office, killing 13 people in an assault that Ahmed Wali Karzai said was aimed at him.

A Taliban spokesman said the attack targeted the general compound.

The president's half brother had left the building a few minutes before that attack. AP