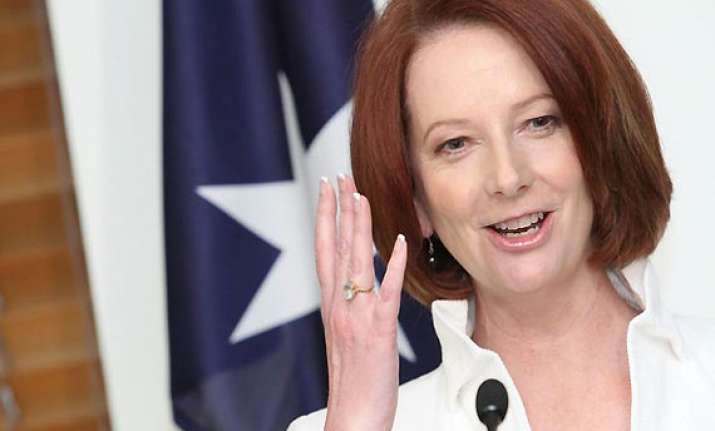 Canberra, June 24: Australian Prime Minister Julia Gillard is spending her third anniversary in office resisting pressure from colleagues to open her job to a ballot.
An opinion poll published on Monday suggests the ruling centre-left Labour Party is headed for a devastating defeat at elections set for Sept. 14.
Successive polls suggest Labour would be more popular with voters with Gillard's predecessor Kevin Rudd as leader.
She ousted Rudd in an internal party coup on July 24, 2010. Now many in government want him back.
Gillard says she will neither quit nor put her leadership to a vote of government lawmakers.