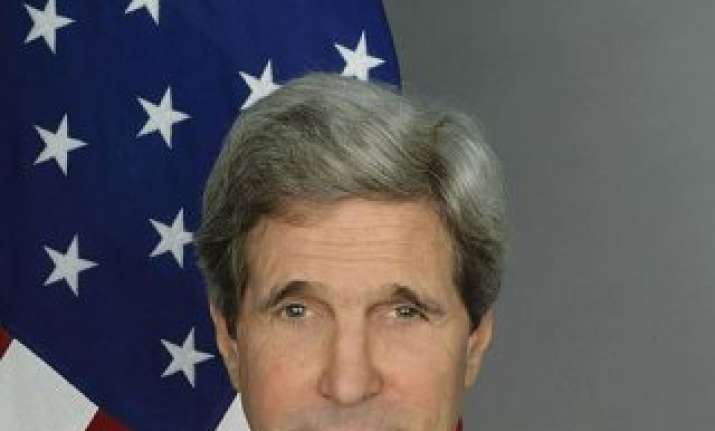 Vienna: US Secretary of State John Kerry was due back in Vienna today for a fresh push with his Iranian counterpart to jumpstart stalled talks over Tehran's nuclear programme.
Iran and six world powers have six weeks, before a November 24 deadline, to strike a historic deal meant to prevent Tehran from developing nuclear weapons under the guise of its civilian atomic programme.
Kerry, who attempted a similar mission in Vienna before a July deadline which was then pushed back, said Tuesday there was still hard work to be done but that a deal remains achievable.
"I don't believe it's out of reach, but we have some tough issues to resolve," Kerry told reporters in Paris after talks with Russian Foreign Minister Sergei Lavrov.
Iranian Foreign Minister Mohammad Javad Zarif struck a similar tone after talks with EU and US officials in Vienna, telling state media that the "notable differences" were "not insurmountable."
"All the issues are linked and we need to reach an agreement that covers all issues... Nothing is agreed until everything is agreed," Zarif said late Tuesday.
Kerry refused to be drawn on whether—as suggested by many experts—Iran and the six powers might push back the target date.
"We need to continue to have some serious discussions, which we will, and we'll see where we are," he said.
"I don't think anything is served by a lot of speculation at this point in time."
But Russia's Lavrov, whose country together with the US, China, Britain, France and Germany forms the P5Ư group, said Tuesday in Paris that the November deadline was not "sacred."