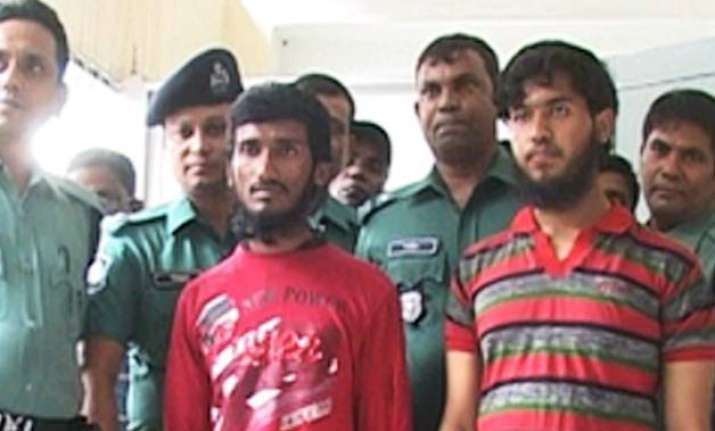 New Delhi: Another blogger has been stabbed to death by suspected jihadis in Dhaka, capital of Bangladesh on Monday, a month after the US-based Bengali freethinker and writer Avijit Roy was hacked to death by machete-wielding attackers in the presence of his wife.
The blogger has been identified as Washikur Rehman Babu. There were three assailants, two of whom, Zikrullah and Ariful Islam,  have been arrested by police near Begunbari in Tejgaon industrual area.
Police recovered three meat cleavers used in the attack that took place at around 9:45 am. Washikur Rehman was declared dead at Dhaka Medical College Hospital on arrival.
Thirty-year-old Washikur Rehman  used to work for an NGO, Dhaka Metropolitan Police's Deputy Commissioner Masudur Rahman said.
"He used to work for an NGO and we came to know that he was a blogger," Rahman  said.
Imran Sarkar, head of Blogger and Online Activists Network in Bangladesh said, Washiqur used to write using a penname Kutshit Hansher Chhaana (Ugly Duckling). "He was a progressive free thinker and used to write against religious fundamentalism."
Earlier, on February 26, noted freethinker and US-based blogger Avijit Roy was hacked to death by jihadis as he was coming out of the Dhaka Book Fair after release of his book. His wife was critically injured in the attack.
The assailants chopped off a finger her hand and she was rushed to hospital in a critical condition.
Islamist group 'Ansar Bangla-7' claimed responsibility for the attack. One of the assailants, who had publicly threatened Roy on Facebook was later arrested.
Bengali writer Taslima Nasreen, presently staying in exile in New Delhi, has tweeted: "Bangladesh is not a place for freethinkers."