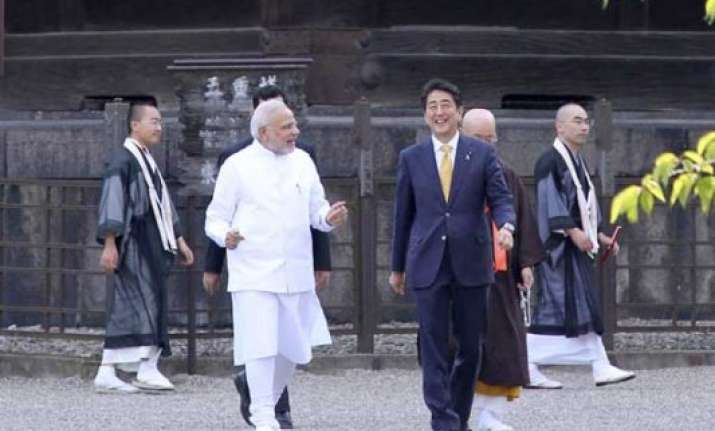 Kyoto: Japan Prime Minister Shinzo Abe on Sunday said he was happy his Indian counterpart Narendra Modi toured the country's ancient capital Kyoto.
"I am very glad that Modi enjoyed the cultural heritage of ... Kyoto," Abe tweeted.
He said he had valuable exchanges with Modi on India-Japan cultural ties and international affairs.
Sharing his thoughts on Modi's visit to Buddhist temples here, Abe said: "Looking at statutes of Buddha, we were reminded of the deep historical ties between Japan and India."
He said he looked forward to seeing Modi in Tokyo on Monday.
Modi arrived in Japan on Saturday. This is his first bilateral visit outside South Asia.