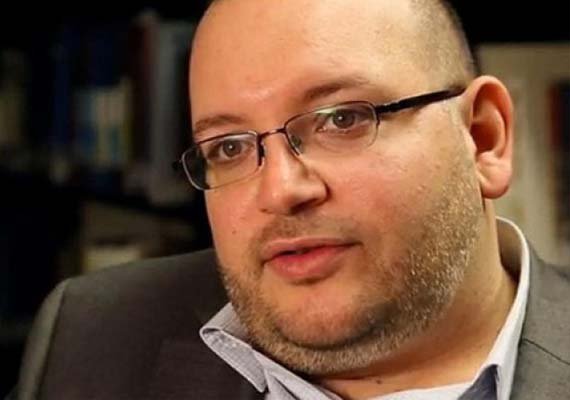 Tehran: The family of Washington Post's Iranian-American reporter Jason Rezaian, held without charges in Iran for more than 100 days, has called on Tehran to set him free.
"For over 10 years, Jason has written fair and honest descriptions about life in Iran and worked hard to correct misconceptions about that country. It has now been 100 days since his detention without charges" his mother, Mary Bremen Rezaian told EFE news agency Thursday from Turkey.
Rezaian stressed that her 38-year-old son was "a journalist who has the highest level of integrity", describing him as a "kind" and "decent" person.
The reporter's mother said she has not spoken with or heard from him for over three months. "I am highly concerned about his health conditions and well-being," Rezaian added.
His prolonged detention caused harm to Jason, his family and even Iran, a country that deserved a better image than this, Rezaian went on to say.
Jason was detained along with his wife, Yeganeh Salehi, a correspondent for the United Arab Emirates (UAE)-based newspaper The National, and two Iranian-American photojournalists July 22.
All of the detainees hold both American and Iranian citizenships, except for Salehi.
The photojournalists were released within a month of being detained. Salehi was freed on bail earlier this month.
Iran does not recognize dual nationality and rejects the US's right to have a say in the case.
Iran has never publicly stated the grounds for the arrests or what specific accusations Jason faces.
"If Iran has any evidence against Jason, then why have we not heard of it?" the family asked in an open letter published by The Washington Post.
"If, after 100 days, Iran's professionally-trained and liberally-employed interrogators have found evidence against Jason, then why has he not been charged and permitted to employ an attorney and defend himself?"
According to Reporters Without Borders, Iran currently has 65 journalists and bloggers behind bars, most of them accused of crimes such as harming national security, distributing propaganda against the state, spreading falsehoods or disturbing public order