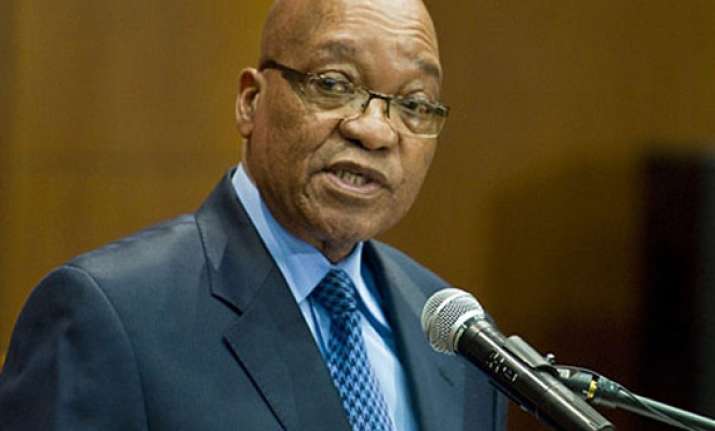 Cape Town: South Africa supports international efforts aimed at the establishment of a viable Palestinian state, President Jacob Zuma said on Thursday.
"South Africa calls on the international community to support the new government of national consensus that has been inaugurated in Ramallah that will ensure national cohesion and reconciliation amongst the Palestinians," Xinhua quoted Zuma as saying.
The South African president made the affirmation after the formation of a Palestinian unity government that brings an end to the division between the West Bank and Gaza Strip.
"On its part, South Africa will continue to render its unwavering support to the government and people of Palestine as they strive towards nation building and freedom," Zuma added.
This milestone development will go a long way towards advancing the Palestinian national reconciliation in particular and its struggle for self-determination, he said.
South Africa has consistently encouraged both Fatah and Hamas to end the division between the West Bank and Gaza Strip since 2007.
The South African government maintains that the perpetuity of division amongst Palestinians could not be left unattended as it has and could have dire consequences for the broader national question and for the territorial integrity of the future Palestinian state.