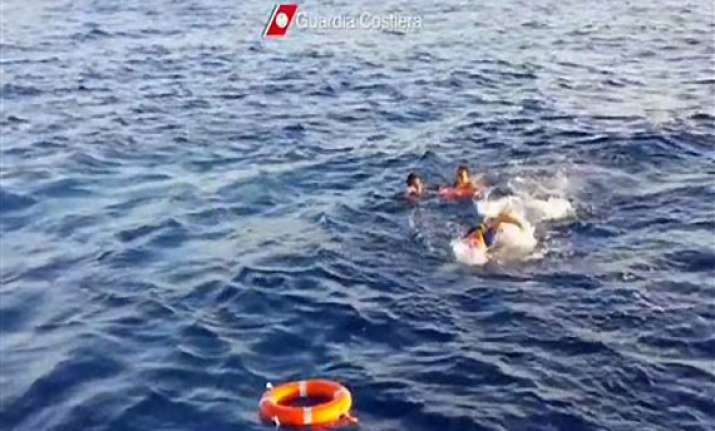 Lampedusa: Survivors of a fiery shipwreck that killed more than 110 African migrants clung for hours to empty water bottles in the dark, trying desperately to keep themselves from drowning in the sea, an Italian fisherman said on Friday.
Lampedusa resident Vito Fiorino said he was the first to come across dozens of migrants scattered in the Mediterranean Sea while he was on an early morning fishing expedition.
At first he thought their weak cries were that of seagulls.
Then he saw what terrible shape they were in, coated with gasoline from the smugglers' boat, barely clothed or wearing rags.
Some didn't have the strength to grab the lifesaving ring thrown to them. Once on board, they told him they had been fighting to stay alive for three hours.
"It was a scene from a film, something you hope never to see in life," he told The Associated Press.