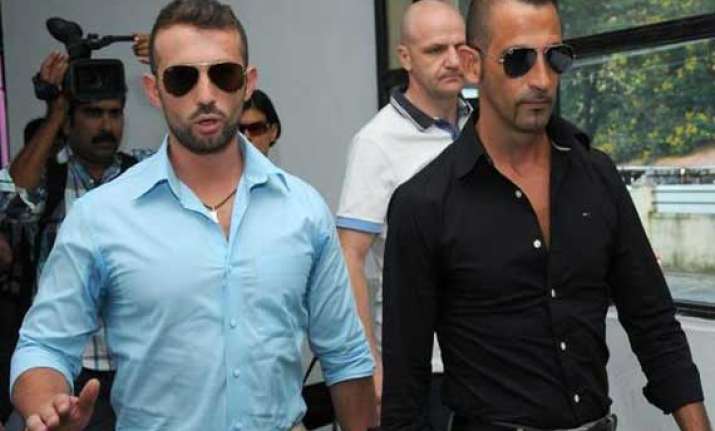 Rome: Italy is mulling international arbitration over its two marines accused of killing two Indian fishermen in 2012 as bilateral efforts have failed, Defence Minister Federica Mogherini said today.  "We are off the bilateral level, to raise the dispute to an international level: we are still willing to talk to the Indians", but "we have no other option than resorting to international arbitration", she told the Senate.
Rome does not consider the court proceedings in India "valid", Mogherini was quoted as saying by ANSA news agency.  "We do not accept a (future) Indian trial whose validity we do not recognise," she said.
"...we are mapping out a panel of experts under the leadership of a coordinator to pursue the new phase," Mogherini said.
Marines Massimiliano Latorre and Salvatore Girone are awaiting trial over the killing of two Indian fishermen off Kerala coast in February 2012, sparking diplomatic tensions between India and Italy.
The marines, deployed on the Italian-flagged oil tanker MT Enrica Lexie, had contended they mistook the fishermen for pirates. They are now staying in the Italian Embassy in New Delhi awaiting trial.