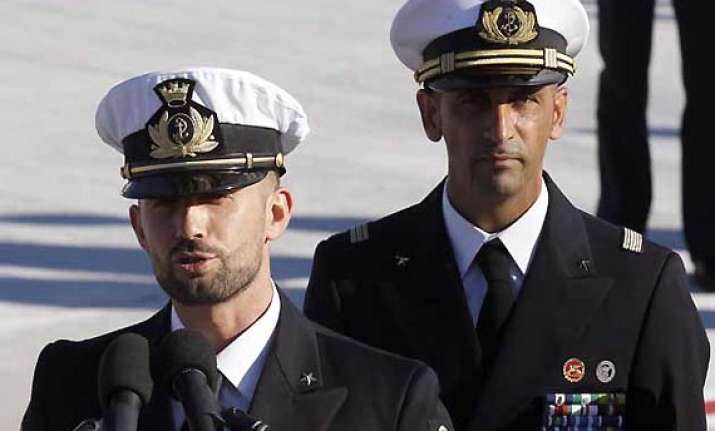 Rome: The Italian government will raise the case of two Italian marines held in India for the deaths of two fishermen during meetings Thursday with US President Barack Obama, Italy's special envoy in the case said Wednesday.
"I am certain that the case (of the two marines) will be raised tomorrow" during the formal meetings, Staffan de Mistura said.
"The Americans are very well aware of how important this issue is for us, and they have also had their difficult times (with India)," ANSA quoted de Mistura as saying.
Earlier March 21, UN General Assembly President John Ashe said the case of two Italian marines and their trial in India was a "bilateral" issue.
The remarks came after Italy's Deputy Prime Minister and Minister of the Interior Angelino Alfano met Ashe March 17 and expressed Italy's concerns on the matter.
On Friday, the Indian Supreme Court will examine an appeal filed by the Italian marines, Massimiliano Latorre and Salvatore Girone, accused of killing two Indian fishermen off the coast of the south Indian state of Kerala in February 2012.
Earlier this month, the two marines filed a petition to prevent the Indian authorities from permitting that country's National Investigative Agency (NIA) anti-terrorism police to probe the case.
The court is also expected to review the marines' request to return to Italy to await the beginning of the trial.