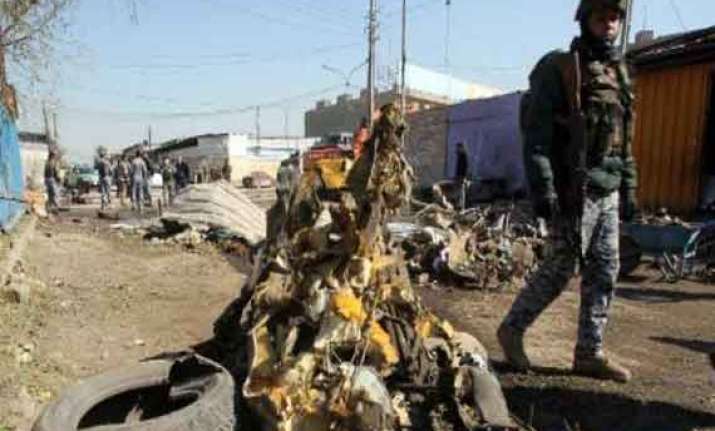 Baghdad : Iraqi parliament's speaker escaped a bomb attack Monday while 25 gunmen were killed in an explosion and eight wounded in separate attacks across the country, police said.
In the northern province of Nineveh, a roadside bomb went off near the convoy of Speaker Osama al-Nujaifi and Governor Atheel al- Nujaifi, also brother of Osama, Xinhua quoted a local police source a saying.
The explosion damaged one of the vehicles and wounded two of the speaker's bodyguards onboard, while the two brothers escaped unharmed, the source said.
In Baghdad, five people were wounded in a roadside bombing at a popular restaurant , a police source said.
In another incident, an army colonel was critically wounded by a sticky bomb attached to his car in downtown Baghdad, the source said.
Earlier in the day, a police source from the Sunni-dominated Salahudin province told Xinhua that 25 Al Qaeda gunmen were killed in a huge explosion while building a truck bomb near the city of Samarra, some 120 km north of Baghdad.
According to the UN Assistance Mission for Iraq, a total of 8,868 Iraqis, including 7,818 civilians and civilian police personnel, were killed in 2013, the highest annual toll in years.