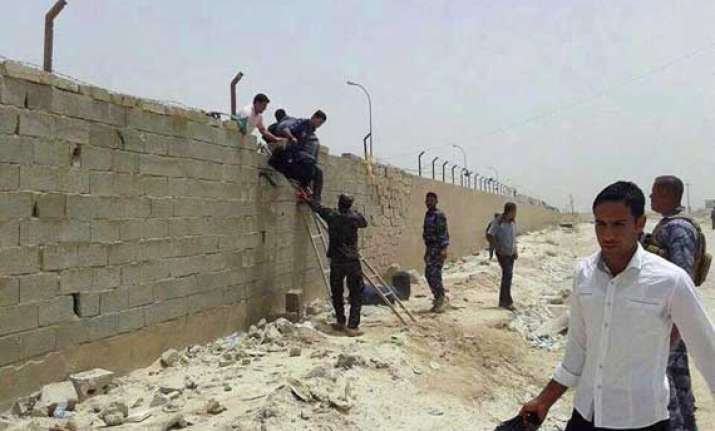 New Delhi: Gunman stormed a university in Iraq's western province of Anbar on Saturday, taking hundreds of students and their professors hostage on campu.
The attackers charged into Anbar University, near the provincial capital Ramadi, parts of which have been held by Islamic extremists and other anti-government militants for months.
Police and army officials said they broke in by killing three guards and blowing up a bridge that led towards the main gate. Security forces have since cordoned off the campus after the assault, which is the third major operation by militants within the last three days.
Ahmed al-Mehamdi, a student who was taken hostage, told that he awoke to the crackle of gunfire, looked out the window and saw armed men dressed in black racing across the campus. Minutes later, the gunmen entered the dormitory and ordered everybody to stay in their rooms.
An al-Qa'ida splinter group known as the Islamic State of Iraq and the Levant (ISIL) and other Sunni-led militants have controlled parts of Anbar province, including the city of Fallujah and parts of Ramadi, since late December.
Iraq is currently grappling with its worst surge in violence since the sectarian bloodletting of 2006 and 2007, when the country was pushed to the brink of civil war despite the presence of tens of thousands of US troops.