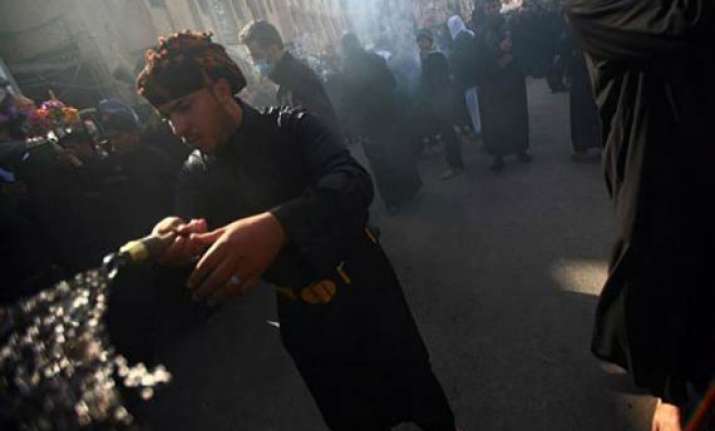 Baghdad, Dec 6 : Bomb attacks against pilgrims in central Iraq killed at least 18 people and wounded 48 on Monday , a day before the peak of the Shiite Ashura religious commemorations, a doctor and a police officer said.

In the deadliest attack, a car bomb targeted Shiite pilgrims in the Neel area north of Hilla, which lies to the south of Baghdad, security officials said. 

"We received 16 bodies and 45 wounded," Dr Mohammed Ali of Hilla hospital told AFP, and a first lieutenant in the Hilla police confirmed that toll.

The police officer also said that a car bomb exploded in the centre of Hilla near Shiite pilgrims, killing one person and wounding three.

But a medical source in another hospital in Hilla said it too had received one body and 20 wounded people.  And a roadside bomb against Shiite pilgrims in Latifiyah, 40 kilometres south of Baghdad, killed another person, a police source said.

The Ashura commemoration ceremonies, which peak tomorrow, mark the killing of Imam Hussein by armies of the caliph Yazid in 680 AD.

Today's attack comes with less than a month to go before US troops are to have completed their withdrawal from Iraq. 
Violence has declined in Iraq since its peak in 2006 and 2007, but attacks remain common. A total of 187 people were killed in November, according to official figures.