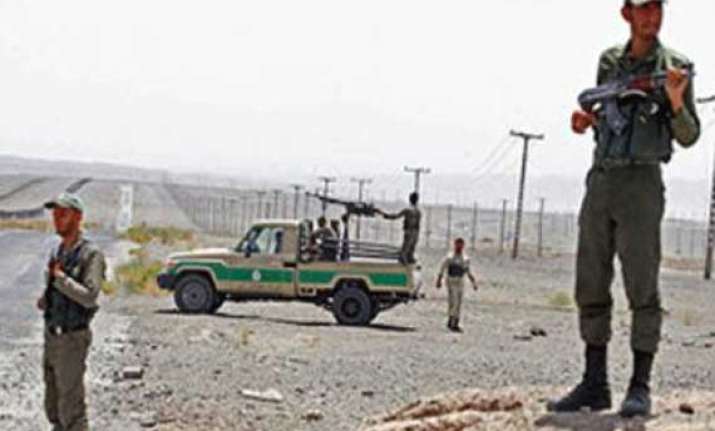 Tehran : In a bid to tighten security along Pakistan border, Iran has begun constructing 120 watch posts along its eastern border areas, a security official said Sunday.
The police are building the watch posts and a 120-km road in cooperation with the Islamic Revolution Guards Corps (IRGC) to step up the security along the country's eastern borders, Xinhua quoted Brigadier General Esmail Ahmadi-Moqaddam as saying.
The move comes after recent attacks against Iranian border guards by the Sunni rebels.
On Friday, the IRGC announced its forces will undertake the security of the 300-km border in the southeastern city of Saravan in Iran's Sistan-Baluchestan province.
Last Sunday Jaish Al-Adl Sunni rebel group from Iran's Sistan- Baluchestan province said they killed one of the five Iranian border guards that they claimed to have taken as hostages in February.