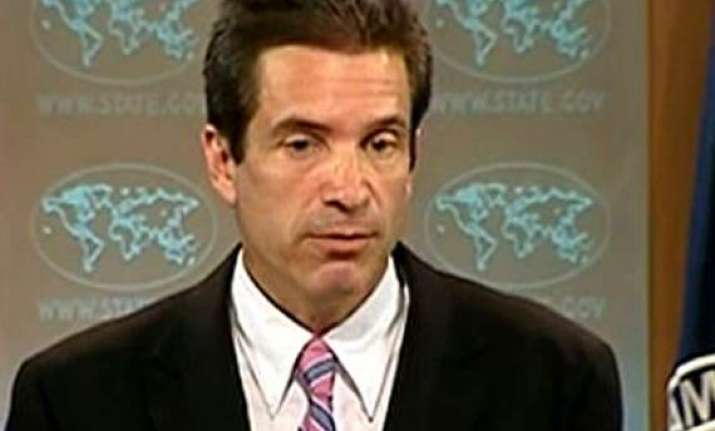 Washington, Dec 1: The United States has said that it is looking at new possible ways of imposing additional sanctions on Iran, which it said is increasingly getting isolated among the international community.
 
"In terms of additional sanctions that you mentioned, we are looking at new possible sanctions. We have always said that that is going to remain an option as we move forward," State department spokesman Mark Toner told reporters here.
 
The US is engaged with countries around the world on its strict enforcement.
 
Responding to questions about the attack on the British Embassy in Tehran, Toner said it has been condemned by the international community as a result of which Iran has become further isolated.
 
Britain has recalled all its diplomats from Tehran and has asked all Iranian diplomats in Tehran to leave the country in 48 hours.
 
"We have already seen significant, as we have talked about, biting sanctions put in place. We want to make the choice for Iran very clear. There is a clear way, a clear path forward, out of this situation for them," he asserted.
 
Only last week, US President Barack Obama had slapped additional sanctions on Iran. The US was joined by several other countries including Britain.
 
At the same time, Toner said the door of engagement is still open.
 
"We are trying to find ways that we can reach past the government and engage with the Iranian people to convey to them that, not the US but the international community's concerns about the Iranian Government are not directed at them in any way - we want to see a more democratic, more prosperous, stable Iran," he said.