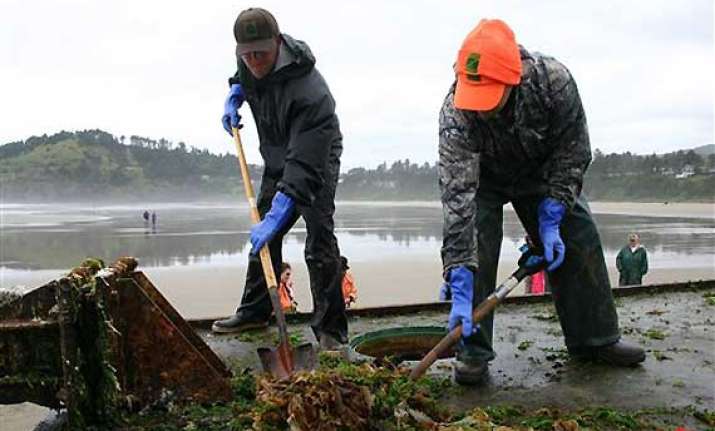 California, Jun 9: Scientists are worried that the tsunami debris from Japan starting to wash up on U.S. West Coast and Alaska shores represents a new way for invasive species to break the earth's natural barriers and damage marine environments.
A prime example is a dock float that washed up on a beach in Oregon this week, carrying seaweed, shellfish, crabs and starfish from Japan.
Andrew Cohen, director of the Center for Research on Aquatic Bioinvasions in Richmond, California, says the global economy has accelerated the process in recent decades by the sheer volume of ships entering West Coast ports, but the marine invasion has been going on since 1869, when the transcontinental railroad brought the first shipment of East Coast oysters to San Francisco.