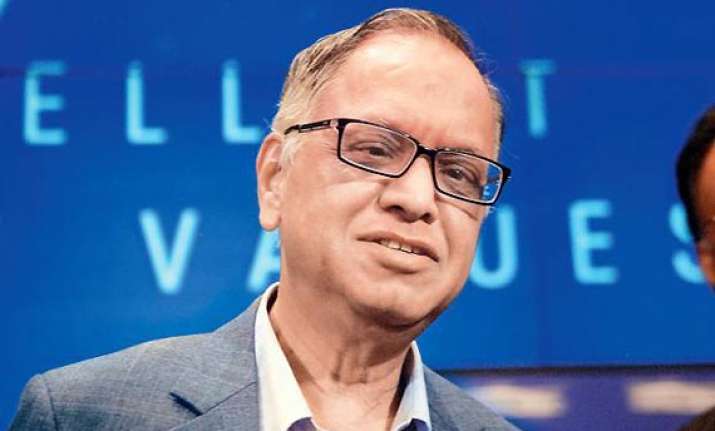 Toronto: Infosys executive chairman NR Narayana Murthy was on Sunday presented with the 2014 'Canada India Foundation Chanchalani Global Indian Award' here for his "remarkable vision and leadership in the IT sector".
The award, carrying a trophy and a cash prize of US$50,000, was presented to Murthy by Canadian Finance Minister Joe Oliver at the Canada India Foundation (CIF) annual award gala dinner.
Dignitaries present on the occasion were: Canadian Immigration Minister Chris Alexander, Canadian Sports Minister Bal Gosal, High Commissioner of India in Canada Nirmal Verma, and Chairman of the Canada India Foundation Lakshmanan.
Governor General David Johnston, Prime Minister Stephen Harper, Ontario Premier Kathleen Wynne and Co-Chair of the Canada-India Parliamentary Friendship Group Patric Brown lauded Murthy for his outstanding contributions in the field of business.
Stressing on the need for "compassionate capitalism", Murthy said, "Capitalism today seems increasingly dysfunctional and alienating. Even for the vast majority in the developed world, it seems to fundamentally conflict with humanity's non-economic values."
"We (the MNCs) have not made significant progress in enhancing social capital, concern for the less fortunate, honesty and fairness. We have the responsibility to repair this situation," Murthy said.