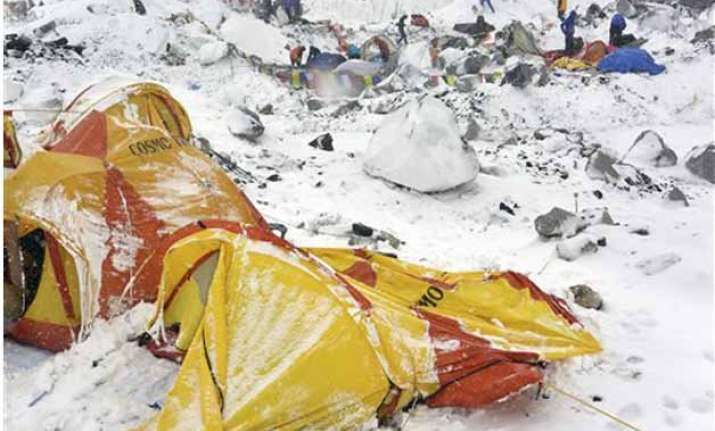 Kathmandu:  Twelve stranded trekkers, including an Indian national, were rescued today from Makalu Base Camp in eastern Nepal, eight days after a killer quake struck the Himalayan nation.
Those rescued from the mountain area in the Sankhuwasabha district include three Spanish, three Nepalese, two Belgian two Austrian and one each from India and Andorra, according to the Nepal Police statement.
They have been flown to Kathmandu on a helicopter as they were stranded in the mountain.
They were going for a trekking in the base camp area and were rescued due to fear of avalanche.  Makalu is the fifth highest mountain in the world at 8,463 metres. It is located in the Mahalangur Himalayas, 19 km southeast of Mount Everest, on the border between Nepal and China.
Shortly after the earthquake last week, 22 trekkers were killed in the Everest base camp as they were hit by avalanche.  At least 7,056 people have been confirmed dead from the 7.9-magnitude quake while the number of injured has reached 14,227, making the April 25 temblor the country's worst in over eight decades.
At least 38 Indians were among 54 foreigners killed in the 7.9-magnitude quake last week that left a trail of devastation and suffering. 48 foreigners, including 10 Indians, were injured.