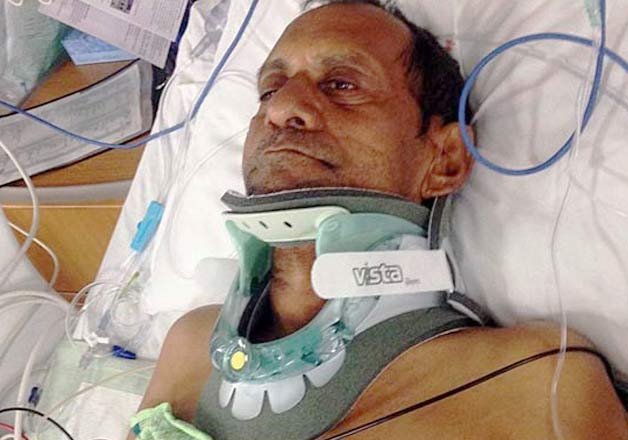 Washington: The police in Alabama has suspended an officer who pushed 57-year-old  Sureshbhai Patel to the ground in an alleged attempt frisk him. Patel is now in hospital and is temporarily paralyzed, reported local news website al.com .
According to the report, the local police in a statement claimed that Patel, who was staying with his son, Chirag, was reported last week to the police by a neighbor for loitering.  
"The subject began putting his hands in his pockets," reads the police statement. "Officers attempted to pat the subject down and he attempted to pull away. The subject was forced to the ground, which resulted in injury."
Patel's son, an engineer, denies the police's version of events. His lawyer, according to al.in, said that the "police escalated to violence without cause and left Patel lying bleeding from his face, paralyzed and in need of paramedics."