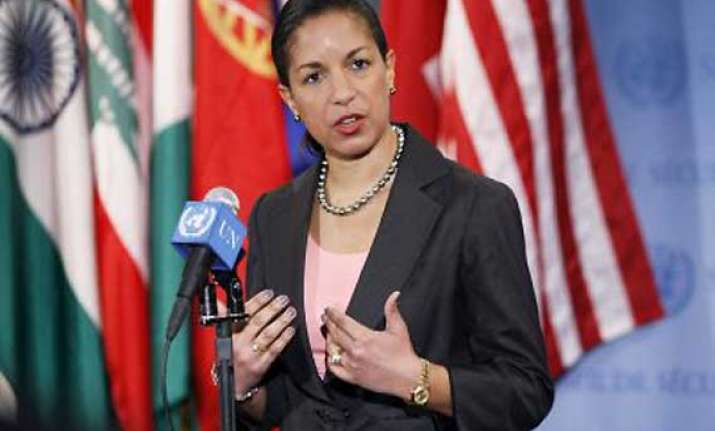 Washington: A senior Obama administration official has expressed confidence that despite recent setbacks India-US strategic partnership will continue to grow whatever the outcome of India's upcoming national elections.
"For almost two decades, in both India and the United States, Presidents and Prime Ministers and political parties have come together and worked to overcome old schisms," US National Security Advisor Susan E. Rice said Friday.
"Piece by piece, we're establishing a lasting partnership that's equipped to tackle today's global challenges," she said addressing delegates attending the Aspen Institute US-India Dialogue at the Indian ambassador S. Jashankar's residence.
"And, the United States is confident that, whatever the outcome of India's upcoming national elections, the cooperation and strategic partnership between our nations will continue to grow," Rice said.
The dialogue has been convened by the Aspen Strategy Group, a bipartisan US policy forum, in conjunction with the Confederation of Indian Industry (CII) and the Aspen Ananta Centre to take a broad look at the Indo-US relationship.
President Barack Obama's key adviser said she was not suggesting "that our relationship doesn't require work, or that there aren't real challenges to overcome."
"Every meaningful partnership between powerful nations encounters setbacks. And, obviously, recent events have drawn more attention to our disagreements than to our cooperative efforts," Rice said without referring to the Khobragade affair or any other particular incident.
"But, those difficulties should be minor compared to the breadth of our relationship and the magnitude of what we can accomplish together," she said apparently alluding to the diplomatic spat over the December arrest of Indian diplomat Devyani Khobragade.