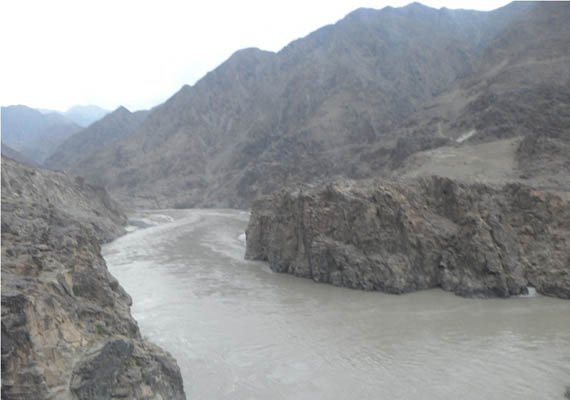 Washington: India has asked the United States not to invest in the Diamer-Bhasha dam project, which Pakistan plans to build in disputed Gilgit-Baltistan in Pak Occupied Kashmir.
Reports said, India has asked the US administration to ensure that American companies do not invest in the project.
In the complaint, being sent to Washington through diplomatic channels, Indian officials claimed that the dam was being built on a territory disputed between India and Pakistan.
Pakistan plans to build the dam in the Gilgit-Baltistan region, which India claims is disputed because it was part of Jammu and Kashmir, which was acceded to India by the then Maharaja of Kashmir.
Last week, the United States hosted a one-day conference in Washington to help Pakistan raise funds for the 4,500MW Diamer-Bhasha project.
Meanwhile, USAID chief Rajiv Shah, US special representative for Afghanistan-Pakistan Dan Feldman, US ambassador to Pakistan Richard Olson and other key officials attended a meeting with Pakistan Finance Minister Ishaq Dar and Minister for Water and Power Khawaja Muhammad Asif in Washington.
Talking to the Pakistani media after the conference, Dar rejected India's objection as "irrelevant". He claimed no US official or investor showed any concern about the Indian claim during his five-day stay in Washington.
The World Bank, which had earlier raised concerns about possible negative environmental impact of the dam, too "seems keen to help Pakistan build the dam," Dar claimed.