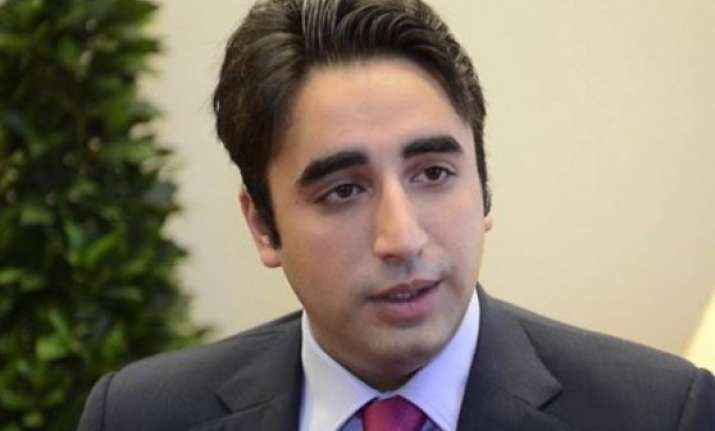 New Delhi: Pakistan People's Party (PPP) chairman Bilawal Bhutto Zardari has once again made a hawkish remark against India. Bilawal has accused India  of  adopting Israel model against Pakistan.
Bilawal, who has announced plans to contest next general elections in 2018, also took on Indian Prime Minister Narendra Modi, saying he must realise Pakistan's military capabilities.
"Another attack on LoC. Seems India adopting Israel model vs Pakistan. Modi must realize we can retaliate unlike his victims from Gujarat," Bilawal, considered the 'Gen-Next' politician of Pakistan, wrote on micro-blogging site Twitter.
Earlier, he had said that PPP would take back entire Kashmir from India if it comes to power.
"I will take back Kashmir, all of it, and I will not leave behind a single inch of it because, like the other provinces, it belongs to Pakistan," Bilawal had said.
His mother, former slain premier Benazir Bhutto, was twice elected as Prime Minister of Pakistan while his maternal grandfather Zulfiqar Ali Bhutto, who founded the Pakistan People's Party in 1967, also served as Prime Minister in 1970s. Bilawal's father Asif Ali Zardari was Pakistan's President from 2008 to 2013.