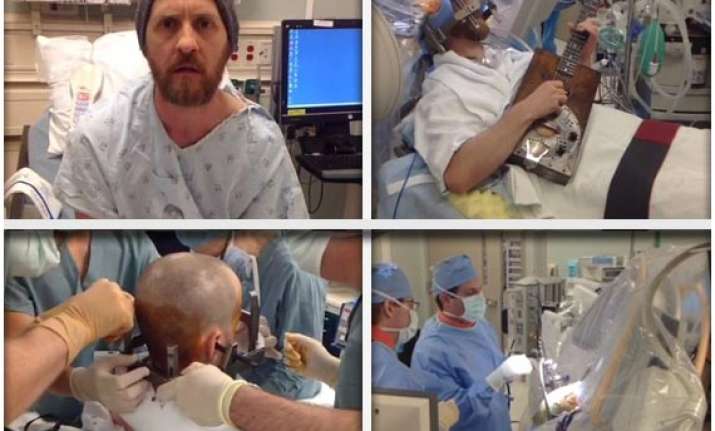 Los Angeles, May 29: Brad Carter, a 39-year-old patient, underwent a live brain surgery  at  the hospital in University of California Los Angeles, even as he was strumming his guitar.
This is the first hospital in the world to live-tweet a brain surgery using Vine, Twitter's new way to share videos online.
Surgeons placed a pacemaker implant in his brain on Tuesday to prevent the effects of Parkinson's disease from which Carter was suffering.