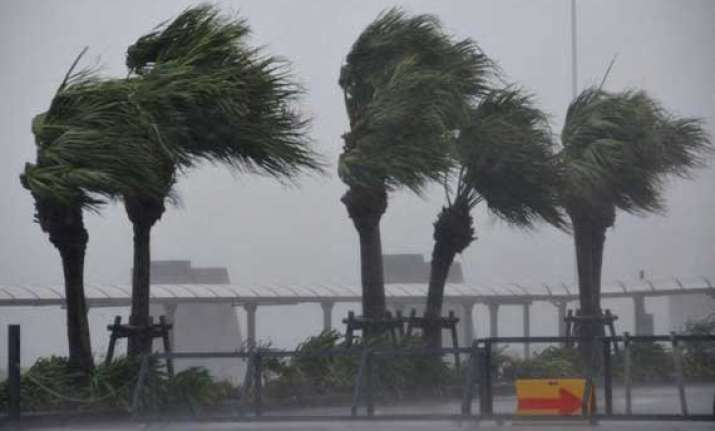 New Delhi: Typhoon Vongfong was downgraded to a tropical storm as it hit the Japanese island of Kyushu after battering the southern island of Okinawa, which is home to the U.S. military's Kadena Air Base.
At least 37 people were injured. Authorities also advised 400,000 people to evacuate. Train service and flights were disrupted in Kyushu and the neighboring island of Shikoku. Japan's Meteorological Agency said the storm could reach the Tokyo area by early Tuesday.
Pedestrians struggle as Typhoon Vongfong delivered strong winds and driving rain in Himeji, Japan, on Monday.
Powerful typhoon Vongfong slammed into Japan on Monday morning, with at least one person missing and dozens injured while more than 300 flights were grounded, officials and local media said.