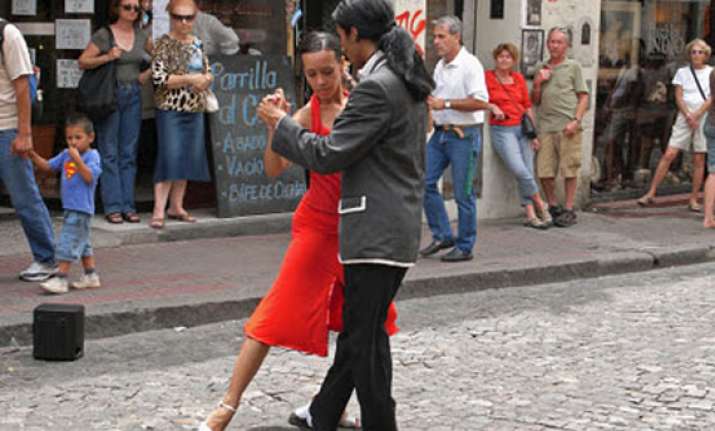 Buenos Aires, Dec 19: Couples took to the streets of Buenos Aires on Saturday night to celebrate Argentina's annual Day of Tango.

Capitalising on a warm summer evening in the Argentine capital, hundreds of couples gathered to strut the steps of the sultry dance.

Some of the city's most iconic performers and a live orchestra led the show, which was held on one of Buenos Aires most famous avenues.

Local tango dancer Maybel Lawlor said the 5th annual edition of the event demonstrated the living love for the dance in the city where it was born.

Having danced all her life, she added that "the secret of tango is all in the embrace and the marvellous music."

The event, which continues into the early hours of the morning, brought out young and old, amorous amateurs and long time lovers of the famed Argentine dance.

Alba and Jorge Schneizer from the nearby city of La Plata said they make the pilgrimage to the event every year.

Said to have been born in the bordellos of the Argentine capital, tango has grown hugely in global popularity in recent years.

Buenos Aires increasingly hosts events which mark its bond with the sensual dance and draw ever more visitors to the city.