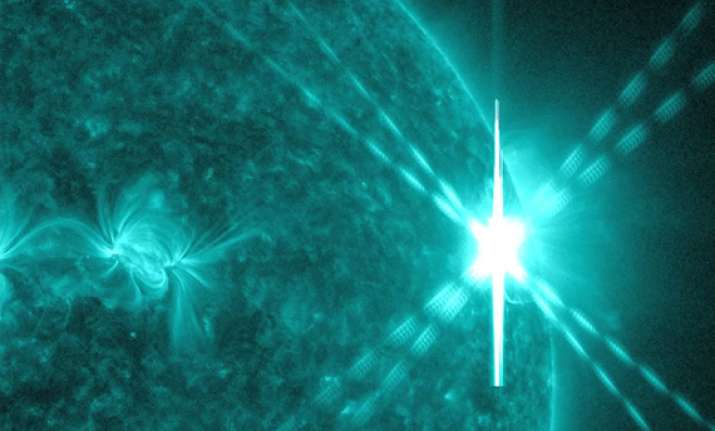 Cape Canaveral, Apr 18: NASA on Monday released images of a powerful solar flare that unleashed an eruption of super-heated plasma from the surface of the sun before blasting into space.
The flare was recorded by NASA's Solar Dynamics Observatory (SDO) spacecraft, which is part of a 5-year mission focused on the sun.
NASA described the eruption as "a beautiful prominence eruption producing a coronal mass ejection," known as a CME.
Such eruptions are often associated with solar flares, and in this case an M1.7 class, or medium-sized, flare occurred at the same time, peaking at 1745 GMT.
The CME that erupted on Monday was not directed towards Earth.
While the storm was not the strongest this year, photos and video of the solar flare showed it to be an eye-popping display of magnetic plasma.
The solar flare erupted along the sun's eastern limb (its left side) from an active region that may also be responsible for solar storm activity observed on Sunday, SDO mission officials said.
Extremely powerful CMEs can pose a danger to astronauts and satellites in space, as well as power grids, navigation and communications systems on Earth.