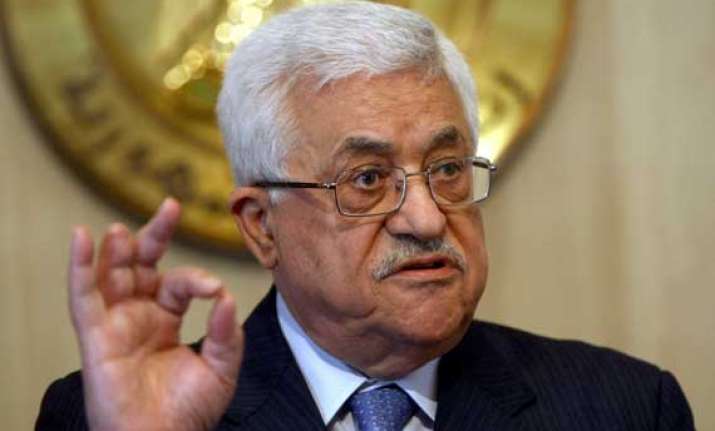 Jerusalem: In a rare gesture towards Israel, Palestinian President Mahmoud Abbas today for the first time publicly decried the Nazi genocide of Jews in the Holocaust as "the most heinous crime" against humanity in modern history.  Abbas released the special message in Arabic and English today as Israel prepares for Holocaust Remembrance Day events from today.
His statement comes at a sensitive time for US-led Middle East peace efforts, with Israel having suspended faltering talks last week after Abbas reached an agreement with the Islamist Hamas militant movement to form a unity government.  The public declaration however failed to impress Israeli Prime Minister Benjamin Netanyahu who told his cabinet colleagues today that the Palestinian President has formed an alliance with a Holocaust-denying terrorist organisation that wants to kill more Jews.
"Hamas denies the Holocaust while trying to bring about a new Holocaust through the destruction of the State of Israel," Netanyahu said at the opening of the weekly cabinet meeting referring to the reconciliation deal reached on Wednesday between Abbas' Fatah party and Hamas that rules the Gaza Strip.
"Abu Mazen (Abbas' nom de guerre) needs to choose between his alliance with Hamas and true peace with Israel. We hope that he will return to the peace track," he said.  The Israeli Premier asserted said that the difference between the situation facing the Jews today and during the Holocaust is that today the Jews have a sovereign state with a strong army that can defend the country from those, like Iran and Hamas, who want to destroy it.
Abbas' statement, published on the website of the official Palestinian news agency WAFA in both Arabic and English, offered sympathy to the "families of the victims and the innocent people who were killed by the Nazis including the Jews and others".
The Holocaust during World War II, Abbas said, represents the "concept of ethnic discrimination and racism which the Palestinians strongly reject and act against".