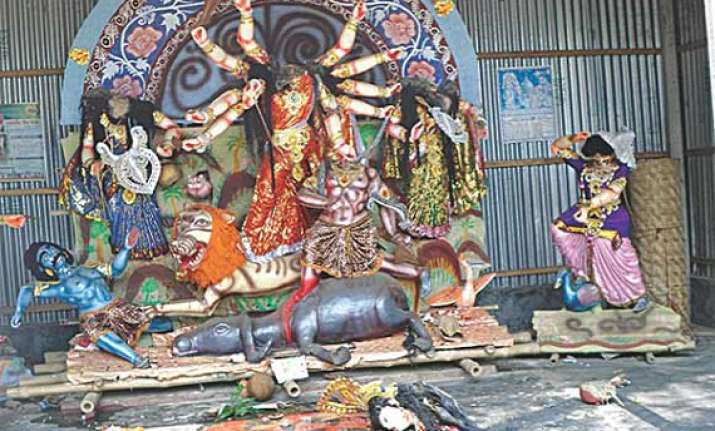 Dhaka: An around 3,000-strong mob attacked Hindu households and a temple in Bangladesh's Comilla district, media reported Monday.
The attacks took place Sunday after rumours were spread over loudspeakers that two youths had defamed Prophet Muhammad, bdnews24.com reported.
Locals and police said teachers and students of eight madrasas in Homna upazila led the assault on Hindus at Baghsitarampur village.
Twenty-eight families have been affected in the attacks.
A mob of nearly 3,000 carried out the attacks and looted belongings of the Hindus, most of whom were poor farmers and fishermen.