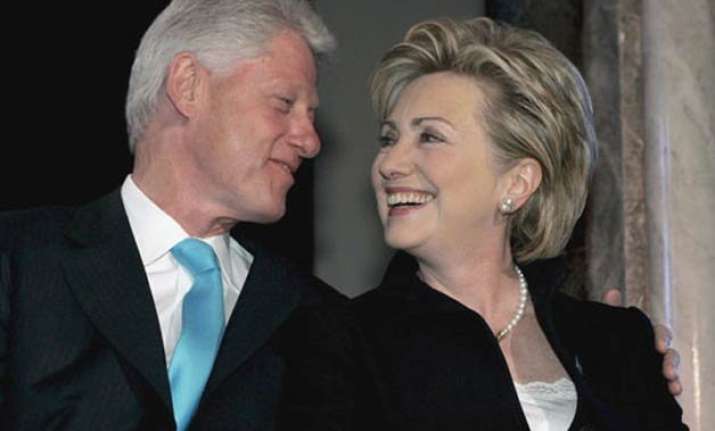 New Delhi: A new book about Hillary Clinton has made shocking revelations about her physical abuse of her husband Bill Clinton.
The book by political strategist, Roger Stone, is titled "The Clinton's War on Women". But it could just as well have been called "Hillary's War on Bill."
"Hillary Clinton has a long history of being domestically violent with Bill. Hillary has beaten Bill, hit him with hard objects, scratched and clawed him, and made him bleed," writes Stone.
It's no secret that their relationship has endured difficult times in the past. According to Stone, her violence goes back a long way to the 1980s when Bill was Governor of Arkansas.
One of the incidents already in the public domain occurred in 1993. With Hillary away from Washington DC, Bill entertained singer Barbra Streisand, who stayed the night in the White House. On hearing about it, Hillary returned home in a rage. Bill was later seen with a big scratch on his neck so prominent that even the media asked him about it.
Then in 1999, Hillary had a huge bust-up with Bill in the aftermath of the Monica Lewinsky scandal. This was documented in Christopher Andersen's book, "American Evita: Hillary Clinton's Path to Power".
According to Andersen, "Hillary slapped him across the face   hard enough to leave a red mark that would be clearly visible to Secret Service agents when he left the room.
"'You stupid, stupid, stupid b***ard,' Hillary shouted."
Hillary's campaign to become the next US President was already embroiled in controversy after it was found that she used her personal email for sending official messages when she was Secretary of State. Many of those emails were later deleted by her.
This new book does her no favours and could make voters wonder whether she is indeed Presidential material.