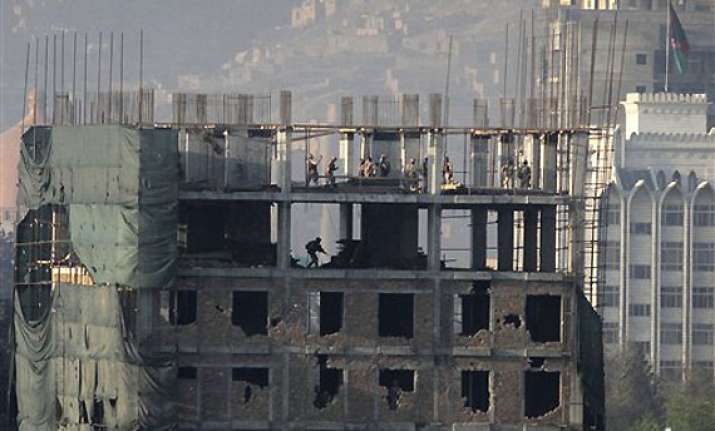 Kabul, Apr 19: The US ambassador to Afghanistan said today that there is "no question" that the Haqqani network was behind this week's brazen attacks on Kabul and other eastern cities and said Pakistan needs to do more to clamp down on the group's safe havens.
The comments were the strongest yet from a US official blaming the attacks on the Haqqani network, an insurgent group based in neighboring Pakistan that is allied with the Taliban and al-Qaeda and has been described by American officials as the most dangerous in the Afghan war.  
Sunday's coordinated assault included near-simultaneous attacks in the three parts of the capital and three other eastern cities. Eight policemen and three civilians were killed in 18 hours of fighting, along with 36 militants, according to Afghan officials.
"There is no question in our mind that the Haqqanis were responsible for these attacks," US Ambassador Ryan Crocker told reporters in Kabul.
"We know where their leadership lives and we know where these plans are made. They're not made in Afghanistan. They're made in Miram Shah, which is in North Waziristan, which is in Pakistan."
"We are pressing the Pakistanis very hard on this," Crocker said, echoing statements from Secretary of State Hillary Rodham Clinton earlier this week. Clinton said on Tuesday that there were indications that the Haqqanis were involved.