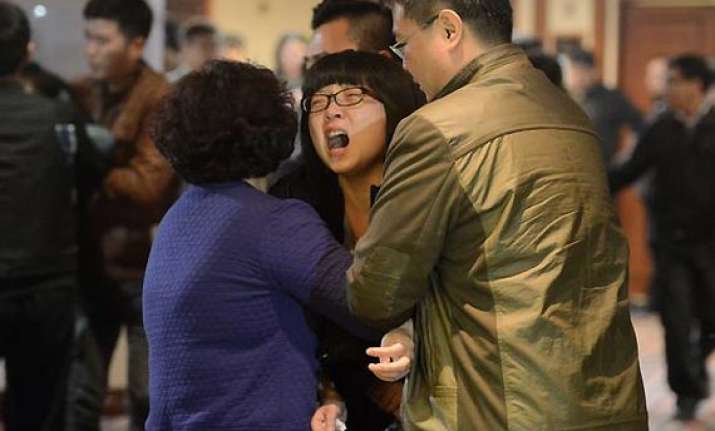 Beijing: Grief and tears continued to torment relatives and Chinese netizens even as the search operation for the Malaysian airliner fight MH370, that went missing March 8 and was later declared "lost", continued Wednesday.
Those who have loved ones on board the plane still expect to see husbands, wives, parents and kids back from an unknown journey.
A message sent by Malaysia Airlines saying that the plane "has been lost and that none of those on board survived" has dashed nearly all hopes, and a notice board in the Metro Park Lido Hotel in Beijing where daily briefings were held, is full of wishes, Xinhua reported.
"I have bought a diamond ring. I want you to come back and wear it on our wedding day," one message read.
"Dear father, please come back, it is so much painful for me to live the days without you," said another
"Honey, our son and I will always be waiting for you," yet another message read.
Netizens are yet to come to terms with what exactly the "type of analysis never before used in an investigation of this sort" is, despite an explanation of the doppler effect, which measures the change of frequency of satellite connections with the aircraft.
The wording that the missing plane "ended" in the southern Indian Ocean also caused some debate on whether it referred to a crash.