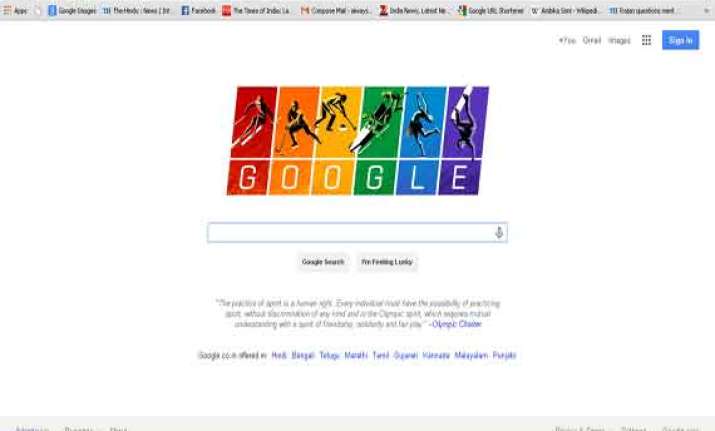 New Delhi: Google has posted their first  logo for the The Sochi 2014 Winter Olympics last night. The logo shows the colors of the Rainbow Flag, also known as the LGBT pride flag.
The logo is shown above, along with a quote from the Olympic Charter, which says:
"The practice of sport is a human right. Every individual must have the possibility of practicing sport, without discrimination of any kind and in the Olympic spirit, which requires mutual understanding with a spirit of friendship, solidarity and fair play." –Olympic Charter
There has been a lot of controversy over hosting the Olympics in Russia with their anti-gay laws and propaganda so the extract from the Olympic Charter and the doodle is Google's way of protesting against Russian President Vladimir Putin's scarcely veiled campaign against gays.
According to the reports Google has started  a string of special logos for the Olympics and will be changing the logos daily or more often based on the primary or most popular game being played that day.