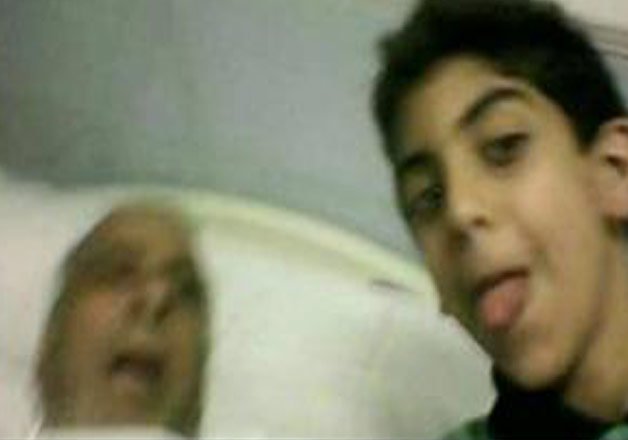 London:  A bizarre selfie by a teenager in Saudi Arabia with the body of his dead grandfather has caused outrage on the social media.
The photo taken on the boy's phone shows him pulling a cheeky face, with his tongue stuck out in a childish manner.
Positioned next to him, the teenager's grandfather's body can be seen lying still in his bed, Daily Mail reported.
Captioned 'Goodbye, Grandfather', the teenager uploaded the picture on a social media website, leaving people shocked by the insensitive behaviour.
Saudi authorities have launched an investigation into the young man's actions following a torrent of angry complaints. It has been branded deeply inappropriate and 'immoral'.
Calls have also been made on social media for an investigation into how hospital staff allowed the incident to happen.
Abdul Razak Hafedh, the head of public relations and media in the Madinah area, confirmed that an internal investigation was underway.
"The health authorities in Madinah are looking into the case and assessing whether the selfie was taken at a hospital in the area. Should that be the case, action will certainly be taken against all culprits for allowing or failing to prevent such an immoral act," Hafedh said.
He described the teenager's action as 'irresponsible behaviour' and 'violation of public morals'.
Saud al-Harbi, a lawyer, said the teenager's behaviour was an offence which would be punished. "It is a terrible provocation of common feelings and a flagrant violation of public morals."