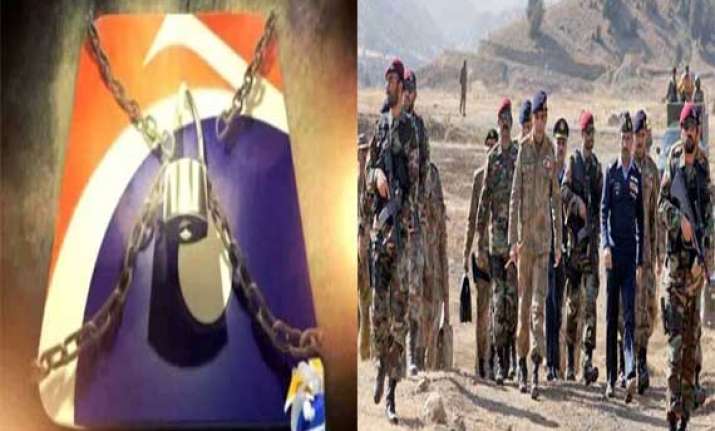 Islamabad: The licence of Geo News, Pakistan's leading television channel, was today suspended for 15 days and fined Rs 10 million by the media regulatory authority for defaming the army and the powerful ISI.  The decision was announced by Pakistan Electronic Media Regulatory Authority (PEMRA) after a meeting chaired by its chief Parvez Rathore.
"The Authority, after thread-bare discussion while considering all the relevant provisions of PEMRA laws, took a strong notice of violations committed by Geo News and unanimously decided to immediately suspend the license of the said channel for a period of 15 days besides imposing a fine of Rs 10 million, to be paid before the expiry of the suspension period," it said in a statement.
 "In case of non-payment of fine, the suspension of the license shall continue. The authority further decided that in case of repeated violation by the said licensee, proceedings for the revocation of the license shall be initiated," it further said.
All field offices of PEMRA have been directed to implement the decision in letter and spirit with immediate effect.
The meeting was held to address a complaint filed by Ministry of Defence against Geo News for naming Inter-Services Intelligence (ISI) agency and its chief Lt Gen Zaheerul Islam for attack on leading journalist Hamid Mir, who was seriously injured in a gun attack in April.