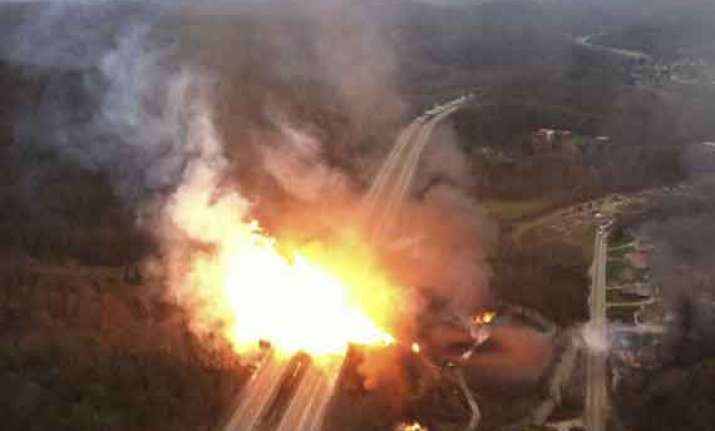 Cairo : Assailants blew up a natural gas pipeline early Tuesday in Egypt, a security source said.
The source told Xinhua the incident took place in Arish city in the North Sinai governorate.
"The pipeline provides natural gas to Jordan and some plants in Sinai," the source said, adding the assailants were believed to be extremist supporters of ousted Islamist President Mohamed Morsi.
Since Morsi's removal by the military in July, gas pipelines in Sinai have been bombed several times. The last one was in late January, and Al Qaeda-inspired, Sinai-based Ansar Beit al-Maqdis group had claimed responsibility.
Islamist supporters of the ousted president condemned his removal as "a military coup" and vowed to sacrifice for his legitimacy, whereas the country is going on a post-Morsi future road map with a newly-approved constitution and upcoming presidential and parliamentary elections.
Morsi is currently detained for trials over a number of charges, including urging the killing of protestors, insulting the judiciary, jailbreak and espionage.