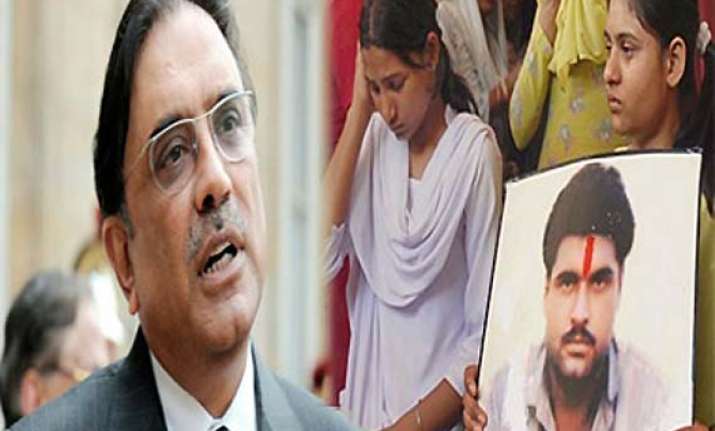 New Delhi, Jan 4: If Pakistan gives clemency to Indian death row prisoner Sarabjit Singh, it could prove to be a turning point in bilateral ties, the prisoner's Pakistani lawyer says.
Awais Sheikh is arriving in India Saturday to tell the people of India that Sarabjit Singh is an innocent man falsely chraged with crimes he never committed. Sheikh will tour India for a fortnight. His book, "Sarabjit Singh: A Case of Mistaken Identity" (Rajkamal Prakashan), will be released in New Delhi.
In his book, Sheikh explains how Sarabjit was arrested and given the death sentence in Pakistan although there was no concrete evidence regarding the charges he was accused of. Sheikh will visit Chandigarh, Lucknow, Patna and Kolkata and will focus on issues that can bring India and Pakistan closer.
Of an earlier trip, Sheikh said: "When auto-wallahs and rikshaw-wallahs in India know I'm Sarabjit's lawyer, they refuse to take money from me."
If Sarabjit was pardoned, it would surely have a positive effect on India-Pakistan relations, he said.
Among those who will be present at the book launch will be Sarabjit's sister Dalbir Kaur, former Supreme Court Judge Markandey Katju, who now heads the Press Council of India, and Supreme Court lawyer Bhim Singh.
Dalbir Kaur says: "When I visited Pakistan last year, people there welcomed me and said Sarabjit was innocent. If he is pardoned, it may send positive signals to India."
Sarabjit crossed into Pakistan Aug 30, 1990 -- by mistake, he says. He was caught there, accused of being an Indian spy, and blamed for bomb blasts in Lahore and Faisalabad.
A trial court sentenced him to death Nov 3, 1991. The Lahore High Court dismissed his appeal. The Pakistan Supreme Court too rejected his plea in August 2005.
Then Pakistan president Pervez Musharraf rejected his clemency plea. His execution was fixed for April 30, 2008. It was put off for a month without a date being fixed.
According to the book, when his trial was ordered, the first information report mentioned his name as Manjit Singh.
The language of the charge-sheet was English, which is alien to Sarabjit. The documents of Sarabjit's confessional statement do not have Sarabjit's signature; neither do they have his thumb impression.