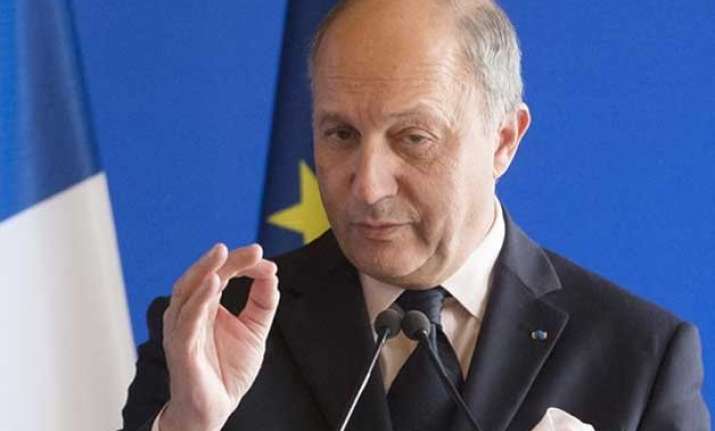 Paris: France will recognise a Palestinian state if its efforts to revive Israeli-Palestinian peace talks at an international conference fail, Foreign Minister Laurent Fabius has said.
He told diplomats on Friday that the conference would aim to bring together the two parties and their American, Europ­ean and Arab partners in order "to make happen a two-state solution".
If this attempt faced a deadlock, Fabius said, France would have to recognise a Palestinian state. France's Socialist government supports the idea of two states, but had previously argued that it was too early for outright recognition of a Palestinian state.
The announcement comes as the Palestinians, buoyed by the successful Iran nuclear talks and the start of UN-mediated talks on Syria, have been exploring steps that could lead to a two-state solution including an international conference and a Security Council resolution that would demand an end to illegal Israeli settlement building.
Riyad Mansour, the Palestinian UN ambassador, said: "The Palestinian leadership does welcome the announcement of Foreign Minister Fabius today in Paris in connection with the convening of an international conference in the next few weeks, and if things fail the recognition of the state of Palestine by France."
"I think the objective of this conference ... has to be to open the process that would lead to the end of the occupation and the preservation of the two-state solution," he said.