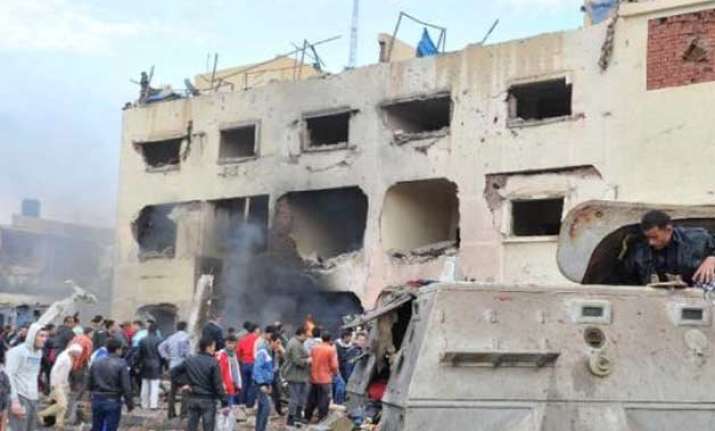 Cairo: At least five soldiers were killed and seven wounded in an attack by militants at a military checkpoint in Egypt's Sinai peninsula, a media report said.
The Al Qaeda-inspired Ansar Bayt al-Maqdis group, which has vowed loyalty to the Islamic State militant group, claimed responsibility for the attack on Saturday, Xinhua reported.
The have claimed responsibility for most of the post-Morsi anti-government attacks.
On July 11, a car bomb exploded outside the Italian consulate in downtown Cairo, killing a civilian and wounding nine. The incident came days after another car bomb attack in Cairo, that killed the country's top prosecutor Hisham Barakaton.
In its annual report released in late May, Egypt's National Council for Human Rights said that the violence since former president Mohamed Morsi's removal resulted in the death of 2,600 people, including 700 police and army personnel, 550 civilians and 1,250 of Morsi's Muslim Brotherhood members and supporters.